Community School Case Study

Vanessa Gilbertson
School Resource Manager
Millais School
Local Authority Maintained Community School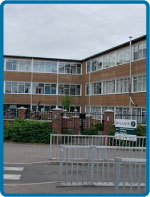 "The School Asset Manager team really understand the challenges facing schools and the training and support we receive is fantastic"
"We can now manage all our assets, over £400,000 worth of contracts, planned preventative maintenance, statutory checks and maintenance schedules all from one system. This has prevented us from having to invest in multiple systems, saving us money and making our operations much more efficient"
"The contract management tool in particular is saving us a great deal of time and money as it makes keeping track of everything so much easier. This ensures we are effectively managing everything and not incurring additional costs"
"I really can't praise the system enough and because it is cloud based, multiple users and departments can access and update it from any device around the school or even outside school"